Coachability Coach Spotlight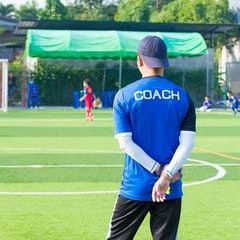 TONY C
Location: Nottingham
Qualifications: UEFA A 
Bio:
Very experienced coach who has worked with all abilities and ages. Boys and girls. Beginners to professional players. Coaching Experience Just love to improve players and to see that improvement almost instantly. Have coached multiple age groups within academies and clubs. An experienced PE teacher in local schools and have had a lot of success winning cups and trophies with differing age groups. Coached in the USA winning a girls championships at u10 and u11. Worked as a scout for a Premiership team, also League 1 and 2 teams. Have worked with a number of young players who have gone onto join professional academies across the East Midlands. 
A typical training session:
All sessions are focused on the individual needs of the player and discussed beforehand to get the very best out of your session. Start and finish with warm up and cool down. As a beginner, everything about the ball, getting that feel for it, gaining confidence with it, using both feet, dribbles, turns, passes. The more experienced player, working on technique. Passing. Shooting. Turning. Dribbling. Running with the ball. 1v1. Heading. Balance. Agility. Sharpness. Tactical awareness. The older player would encompass all the above. Position specific coaching. Defending. Attacking. Distribution. Also look to improve stamina and fitness. Goalkeeping. Catching. Diving. Kicking. Throwing. Communication.