Coachability Coach Spotlight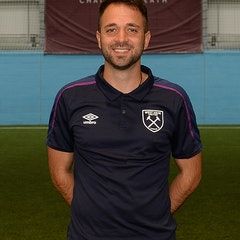 GEORGIO T
Location: Brentwood, Essex
Qualifications: UEFA B
Bio:
I am currently a coach at West Ham United Academy working with age groups U9-U14. I have been at the academy for more than 5 years. I have experience coaching players of all age groups and all levels, including first team players. My experience varies from 1to1, to small group to big group sessions.
A typical training session:
I plan the sessions prioritising the individuals needs, therefore I highly value getting to know the person as a person and player first which will enable me to support and challenge the individual accordingly. In my sessions you will see lots of technical work combined with high intensity work whilst at the same time trying to make the sessions fun and enjoyable for the individual. Lastly the sessions are aimed to be highly related to the demands on the game and modern player.